The Pillar & Night Procession / Bundle (Special pre order price)
Special two book bundle. Photographs by Stephen Gill / Words by Karl Ove Knausgård
Watch this product and we will notify you once it is back in stock.
The Pillar & Night Procession / Bundle (Special pre order price)
Special two book bundle. Photographs by Stephen Gill / Words by Karl Ove Knausgård
This is a pre-order of The Pillar with Night Procession by Stephen Gill. Estimated shipping date April 2019. In this bundle both books will be shipped together.
(Night Procession is available to ship now if purchased on its own)
The Pillar
Photographs by Stephen Gill
Words by Karl Ove Knausgård
3 Part cloth bound hardback
224 Pages
120 Black and white and colour plates
216 mm x 270 mm
Book contains inserted saddle stitched booklet with words by Karl Ove Knausgård
132 x 210 mm
Edited and sequenced by Stephen Gill
Designed by Greger Ulf Nilson
Published by Nobody
Signed copy
The Pillar
The landscape that surrounds my home in Sweden can be misleading. The bird activity it holds is diluted and disguised by the vast flat open land and sky that offers an impression of little going on.


In January 2015, with an inkling of bird activity being more prominent than at first met my eyes, I decided to try to pull them out of the sky. I set up an 6cm diameter stage in the form of a wooden pillar that was around one and half meters in height, and opposite it another the same on which I mounted a camera that was triggered by motion.
I visited the camera a few days later and, to my surprise, it had worked. The pillar somehow managed to funnel the birds from the sky by offering them a place to rest, feed, nurse their young, and observe. I was captivated immediately. The images were often unsettled, the birds awkward like contortionists, completely off-beat and the shapes and soft lines created were so arresting.
From my kitchen window the pillar could be seen in the distance like a matchstick in the flat distance. My absence in turn somehow allowed a greater mental presence during the making of the work. I was frequently there though only in my mind, wondering what was happening at that very moment as I sat on a local train, or went about my daily routine. Even when I was out of the country I would be imagining the activity on the stage.
Stephen Gill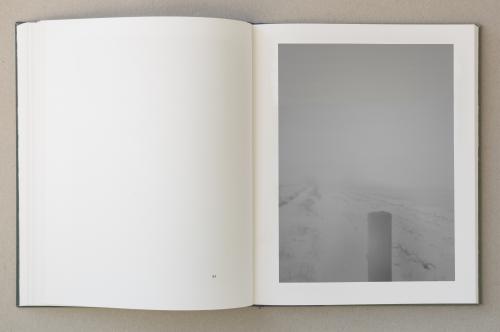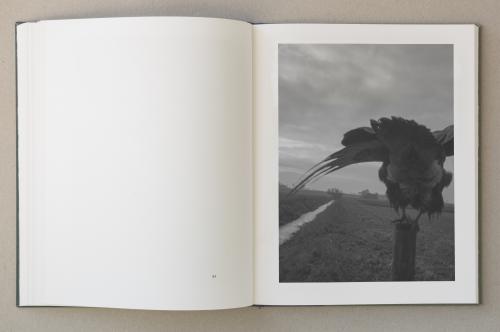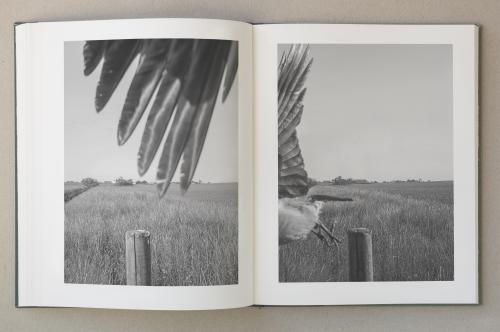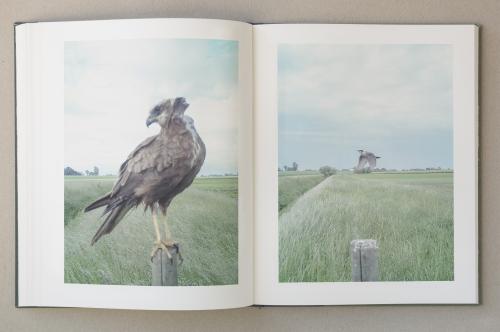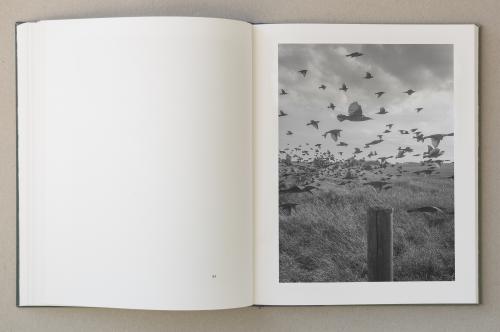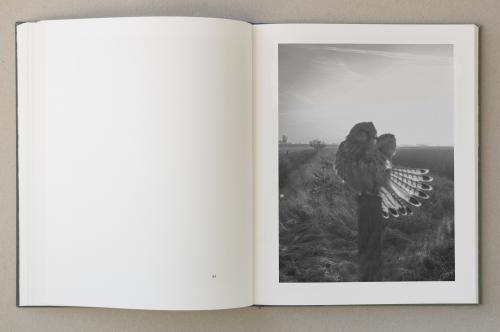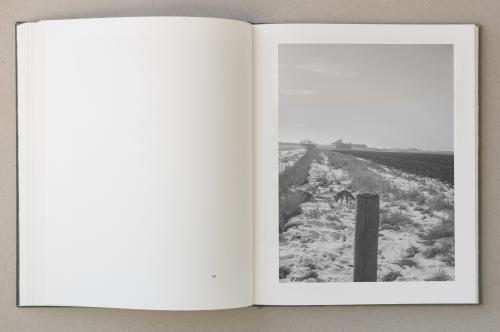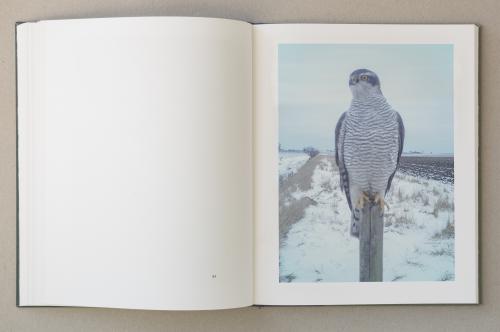 Night Procession
Photographs by Stephen Gill
Words by Karl Ove Knausgård
3 Part cloth bound hardback
160 Pages
86 colour plates
216 mm x 270 mm
Contains inserted 16 page saddle stitched booklet with accompanying essay by Karl Ove Knausgård
132 x 210 mm
Edited and sequenced by Stephen Gill
Designed by Greger Ulf Nilson
Published by Nobody
Signed copy
This is a special pre order price for two books £75

The photographs in this book have a ceremonial quality about them, as if the animals and the birds present themselves to us one by one – the fox, the hare, the wild boar, the deer, the mouse, the snail, the bird of prey, the fledglings, the owl – as well as something rather solemn, in that we see them the way they are in themselves, in their own world, normally so out of reach from our own. The world we see in these images is a secret world, though no less so when light re- turns to the land, the animals retreat into hiding and the forest again becomes recognisable to us; on the contrary, the mystery seems only to thicken. - Karl Ove Knausgård